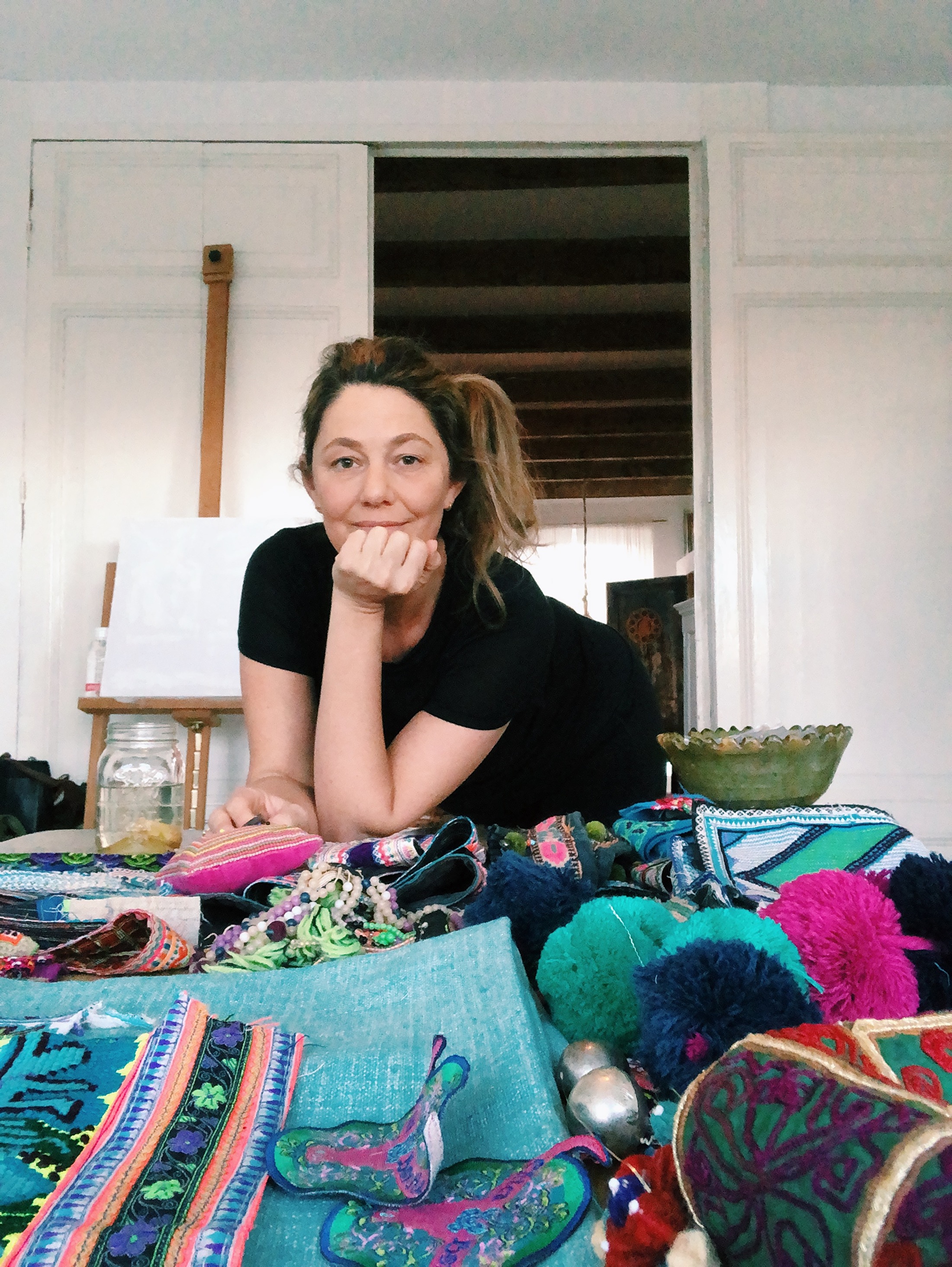 About



CHICA BONITA
Hippy-chic, bohemian & original

The collections are handmade with colorful fabrics, embroideries and materials from traditional folk lifestyles around the world.
Each item has its own unique story. Chica Bonita stands for the sophisticated women, who dare to be different
and respect the cultural artcrafts and ethnicities. Women who dare to dream, love and live life to the fullest.
Enjoy the unique items, which each will become a part of you...
Mireille Bak
founder/creator of Chica Bonita
Mireille's passion for artwork and design began at the age of eightteen
She started creating jewellery lines and mosaic objects in 1994 after
she came back from the Balaeric Islands, where she had here beautiful daughter Elise Marie-Louise and lived for over
a year. Later on she founded 'MB Agenturen', a children-wear agency
for well known brands, such as Oilily, Room Seven, Roma e Toska and
more.
Next to running the agency, Mireille kept using her creativity to start her
own label 'Chica Bonita' on the side. Her creations were inspired by the
places she admired and travelled to; the Native American tribes in
Arizona, the colours of Mexico, the surf beaches of Tarifa and the hippy
markets in Ibiza. After ten years of running MB Agenturen, she decided to
focus on the development of Chica Bonita.
Today, Mireille imports beautiful old fabrics from India, Thailand, Morocco
and South America. The fabrics are used for designing bags and cushions,
which are handcrafted by her talented seamstresses in the Netherlands.
Moreover, Mireille produces flower crowns and other small accessories that
are handmade by a group of wonderful women in Thailand.